AR in Sales: How Businesses use AR/VR in CRM to Boost Customer Experience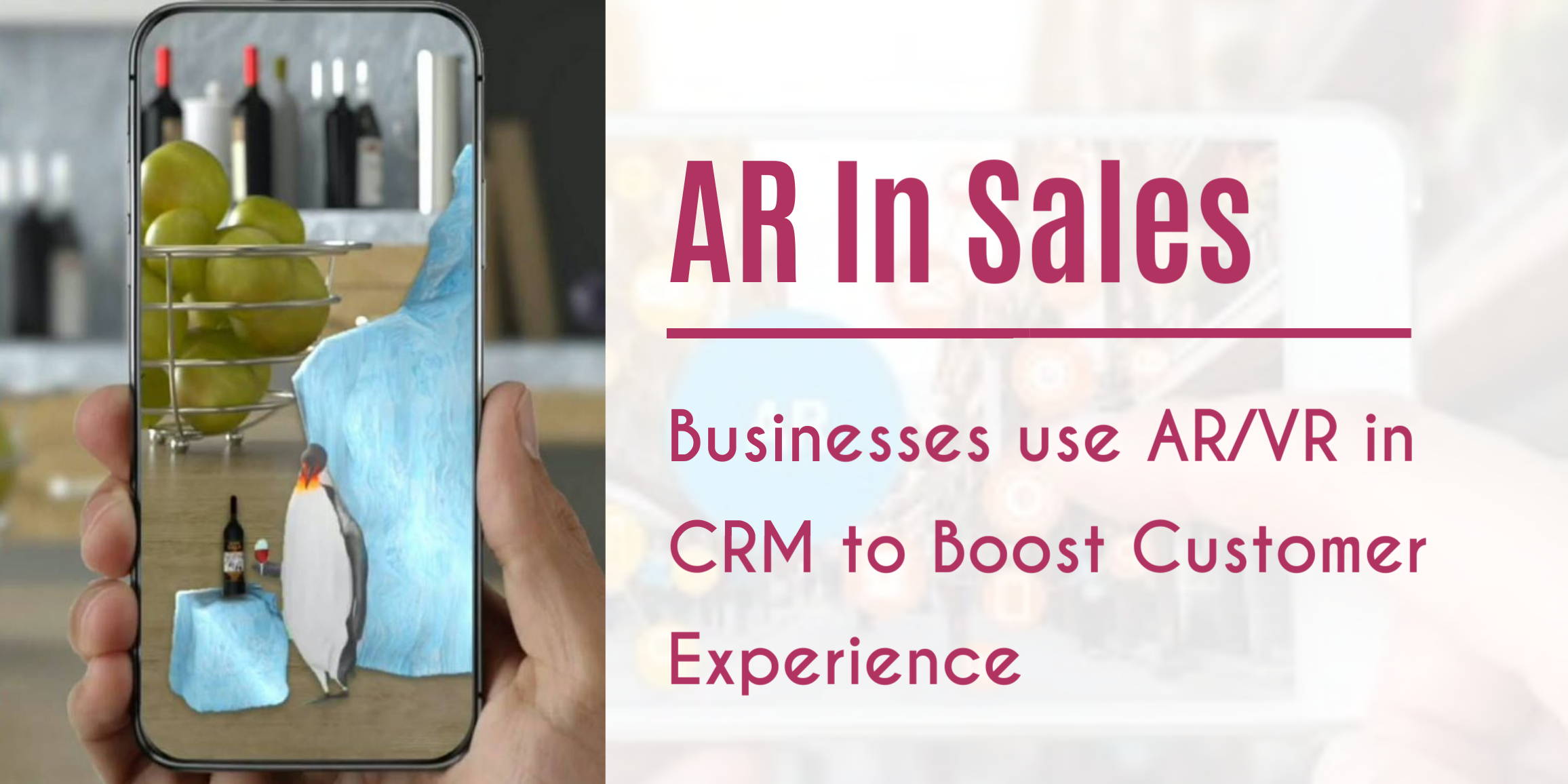 CRM and AR/VR – The Big Leap Forward
The uses of augmented reality and virtual reality are already being pioneered across many industries as businesses see the benefits of, what was once seen as a purely gaming application, the transfer of this technology into the business environment, particularly as a way of enhancing their communication with customers.
As AR and VR have enhanced gamers' experience in the virtual world of computer games it makes perfect sense to transfer the skills of the well-trained and experienced VR developers and the low-cost hardware into global industries and businesses. With its two prime features being presentation and communication it will correspond and complement CRM and CX completely.

The Augmented Customer Journey
Before reviewing what impact AR/VR can have in CRM let me first explain the differences between the two. VR is the one many people are familiar with – a completely artificial digital environment, as experienced in a video game. AR differs in that it will visualise the real world but can be overlain with enhancements or layers. For example, you take a picture of an actual room and then overlay an additional layer with a sofa and table to view how a purchase will fit into the environment.
Both AR and VR have their place in CRM

With VR it will be possible to create, digitally, an environment that does not actually exist, for example, a newly designed building, allowing for design changes or a complete remodeling, all within a smartphone or laptop, With this tool a buyer is taken on a virtual walk through the building or renovation before signing a contract.
AR has a much wider range of possibilities. There are already 'smart' mirrors being used in the retail industry that reflect an image of the customer then allow them to try on an outfit, experiment with a new hairstyle or try out cosmetics or accessories.
As stated by Zion Market Research, the global AR/VR market will exceed $800 billion by 2025. So how can AR/VR augment CRM? In what areas are they appearing and rapidly expanding?

As a previous example illustrates, AR/VR will enhance a customer's experience, in a whole new and fascinating way, previously unimagined outside of science fiction. BRP Consulting's 2018 Digital Commerce Survey found that 48% of those consumers surveyed, would certainly be inclined to endorse those retailers who were using AR. The use of smart mirrors and immersive experiences were highlighted as being one of the attractions. The American luxury department store Macy's already uses VR technology in various stores permitting customers to purchase furniture.
But it is not just in the retail store that AR/VR is proving it's worth. The retailer can now take the store to the customer. Technology allows the customer to shop in a virtual store and examine products as if they were really there, all from the comfort of their sofa. AR/VR is leading the way in promoting greater customer experiences.
Furthermore, AR has great promotional benefits. Foot Locker, for example, used AR to lure potential buyers into a game-style promotional experience for their LeBron King Court Purple sneakers using geotargeted clues on smartphones – Pokémon-go style.
Following the results of the BRP's survey, 32% of retailers disclosed their intention to implement AR/VR in the next three years.

CRM has dramatically changed over the past five years, with companies and retailers using social media as a means of gathering information from potential customers. Likes, dislikes and brand loyalty, all garnered from social media, have resulted in better targeted and efficient sales programmes.
But not only does VR enhance the social media experience but it has the potential to actually reformulate it. At present, someone using a webinar on their mobile device is able to chat with other users. However, with VR, the user suddenly becomes present in the event as an avatar and can verbally interact with other users. By this means customers no longer just browse items on a web-page and discuss or review with other shoppers. A whole new world of trade shows etc. are opened up to them allowing them to walk through exhibitions, visit showrooms, view demonstrations and pore over products.

AR is extremely convenient for businesses as implementation on common platforms is relatively straightforward. As an example, Snapchat users are already able to use AR enhancements for adding digital layers to their photographs on their smartphones. Such simple and adaptable applications make AR extremely applicable to sales.
For example, the potential for field sales agents to use AR on their smartphones in identifying potential businesses or customers on a regional basis. From switching internet providers to allowing customers to view a new sofa in their lounge to their home with a new roof or windows, the potential is endless.
Aside from the selling potential, AR/VR is indicating greater human efficiencies. For example, the processing of orders, that at present rely on bar-coding and mobile devices, could be received by the agent virtually allowing for orders to be processed and dispatched at speeds to match Amazon. In real estate, AR/VR would be more cost effective and efficient than live tours.

Already the leading technology companies such as Microsoft, Salesforce and SAP are moving into the integration of AR/VR with their respective CRM applications, with others developing AR applications for easier integration and distribution.
If you have any questions, do contact us to find out more.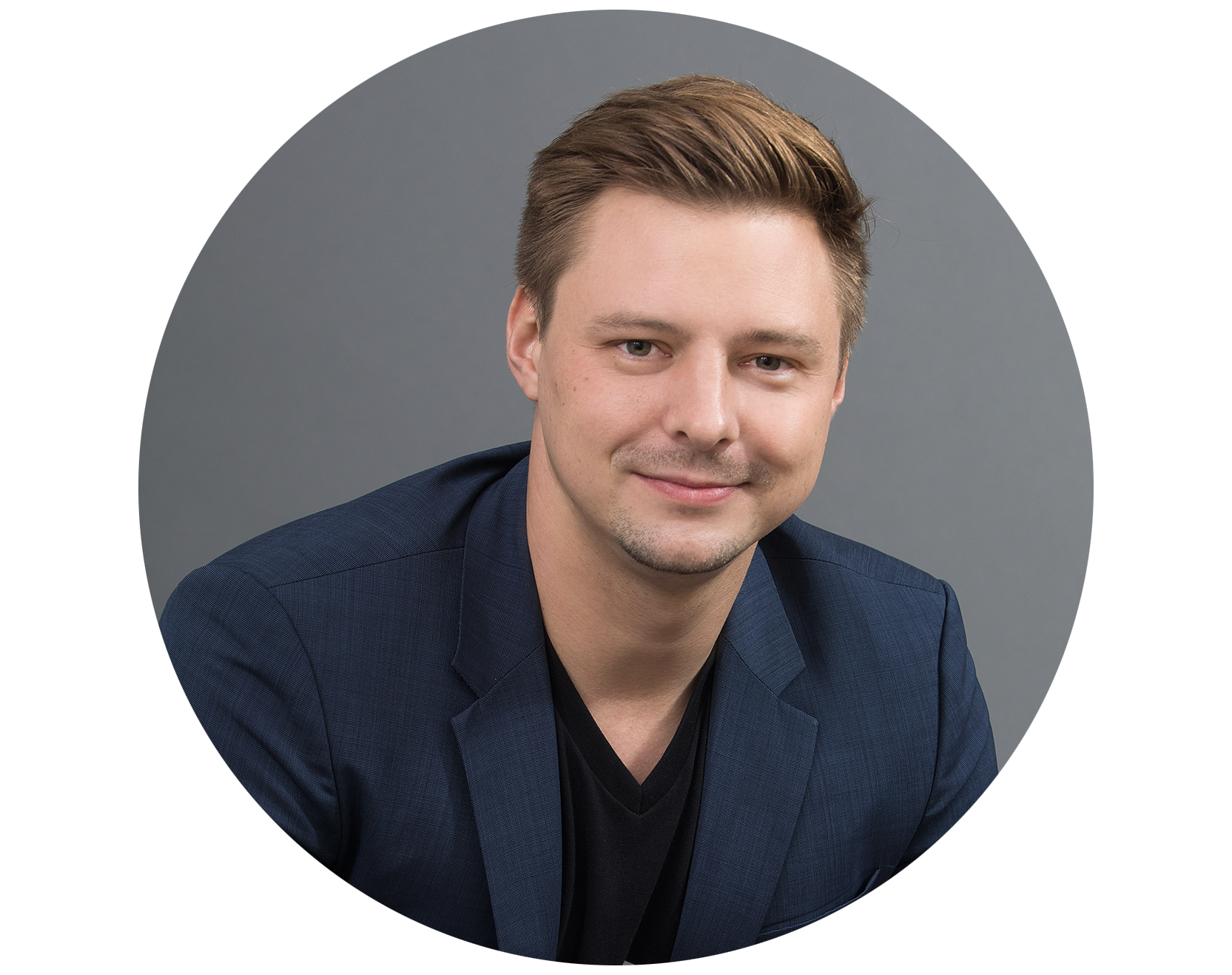 Mathias is an IT and marketing professional having founded a social media startup, worked in the CRM software industry for SAP as a senior manager, he is now running a CRM partner network and a marketing agency, which are part of the KVP-Solution group.
Mathias has a marketing degree and is certified in a wide range of CRM solutions.
---