AI Trend in Customer Experience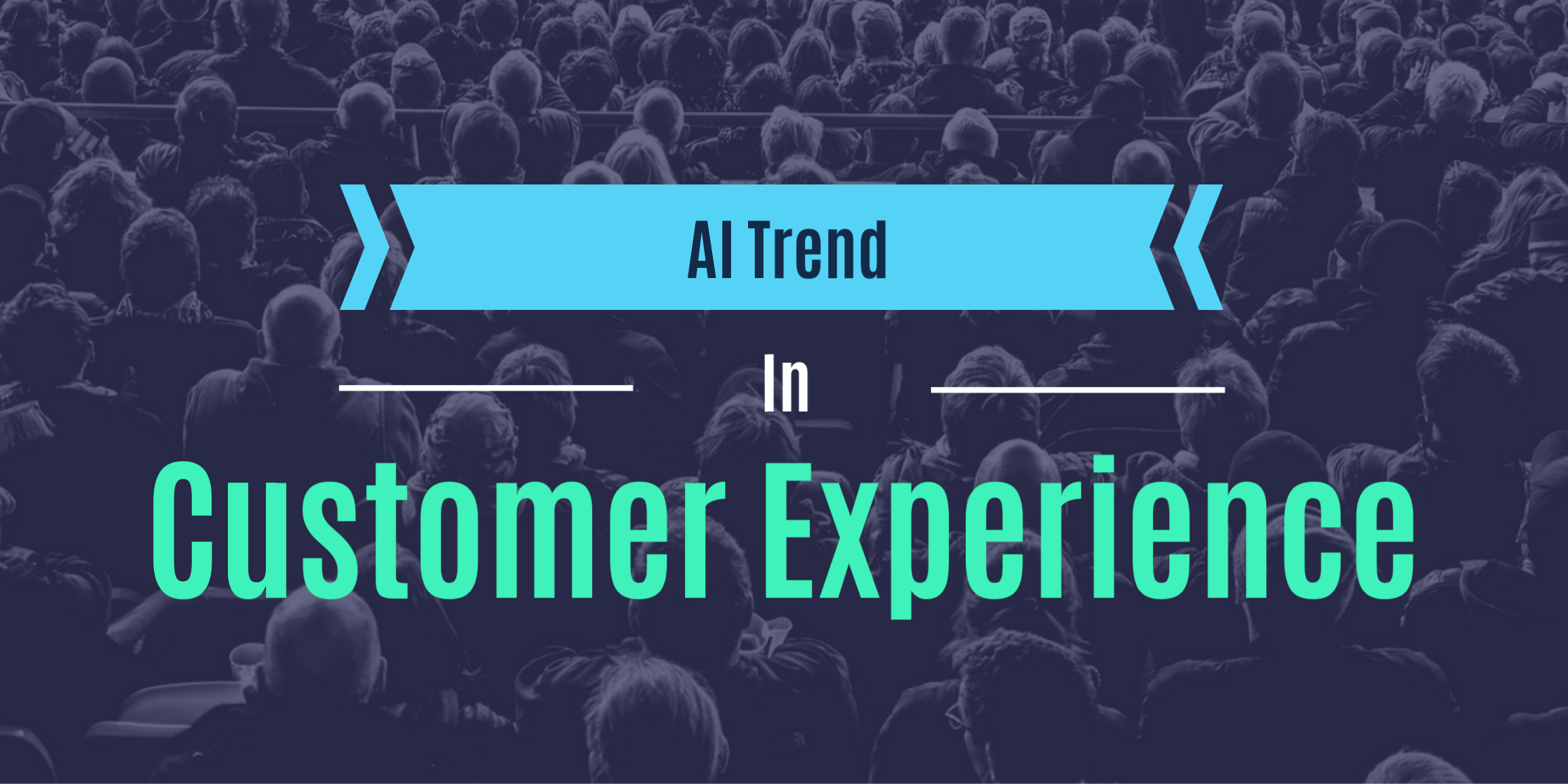 Artificial Intelligence (AI) is categorically the number one new technological activity for companies on a global scale. Think of Alexa, Siri or even Netflix with its recommendations on viewing choice! In the world of CRM, AI has been predicted to help increase business revenue by $1.1 trillion by 2021.
AI and CRM combined make for a fascinating integration in customer support, management and marketing. It is to be expected that the use of AI will expand into other areas helping business to maintain their competitiveness with voice-to-text, spam filters, smart searches and forecasting and analysis all gaining benefits from the integration and use of AI.

Significantly, the integration of AI into CRM will allow the automation and enhancement of present tools, for example automating many of the present manual tasks, thereby improving productivity across a variety of processes. At present chatbots have limited use being only able to deal with basic and straightforward enquiries. However, advances have meant that in the near future it is predicted that AI-powered CRM chatbots will have the capability to predict customer enquiries and information needs whilst helping company agents to be proactive in resolving customer issues. But, the potential of AI and machine learning could see these abilities expanded even further with more advanced chatbots having to ability to execute next best action and handle multiple enquiries. The enhancement of natural language processing would be so sophisticated the customer would not detect they are talking with a machine.

With AI and the ability to align data, departmental communication and alignment would be incorporated across sales, services and marketing whilst including other backroom functions, allowing further integration and cooperation company wide. Therefore it is important to have the CRM integrated with all other functions of your business to use its potential to the fullest.
Part of the AI and how it can leverage more potential are the following factors:

What exactly is social CRM? Social CRM is the integration between the wide range of social media and CRM platforms. Companies can improve their insight into customer needs and exigencies by analysing what people are posting on social media, for example responses to advertising or when they voice their opinions. By using social media CRM, companies can strengthen their relationship with their existing customers whilst promoting their relationship with a wide range of new and potential customers.
CRM and Automation Processes

Costs and the extra effort holds many people back from considering automation, however, many companies are now appreciating how automation allows them to provide excellent customer interaction whilst optimising costs.
As customers have embraced technology, the need for advanced automation features has grown exponentially. In the past few years investment in automation has been greatly increased with companies such as HubSpot, Salesforce and SAP (to name just three) leading the way. We predict that this year CRM will become more synonymous with automation.
As more companies turn their focus to the automation of processes using CRM, the use of chatbots, for example for communication with customers and automating enquiries or the use of automated interactions like email or message workflow looks set to increase.
CRM and 'Internet of Things' (IoT)

With estimates now suggesting that 40+% of companies are annually spending an average of $3 million on IoT, CRM is rapidly connecting with IoT technologies, increasing the benefits of cost efficiencies, organisation capabilities and supply chain processes. The use of data evaluation from IoT is improving customer experience and allows companies to constantly analyse trends and directions thereby offering clients new and dynamic techniques previously unimaginable.

Sophisticated Growth of CRMs
Most companies are content with basic CRM processes, for example in contact management, interaction and/or opportunity tracking and basic schedule and reminder techniques. However, more and more companies want more with approximately 25% now looking to monitor sales processes. There is also now a fifth of CRM users wanting to take on board a more advanced option with central databases, sales automation, email marketing and advanced analytical functions. The market is seeing a rapid increase in 'best-in-breed' systems that are improving their sophistication in solving intricate and specialist needs.
But I Am Not a Big Company
In 2020 it is not just large companies who benefit from CRM. A company of just one can optimise CRM to their best advantage. Those who work freelance or even a small firm have customer data and contact information to constantly monitor. A CRM solution can help with these and improve your marketing potential.
The compatibility and integration of automation and CRM is rapidly expanding year on year with chatbots now undertaking contact management tasks without human input. Platforms such as HubSpot, SAP or Outgrow offer chatbots that will provide automatic guidance through marketing and sales processes whilst collecting data, asking questions and providing personalised contact. Using self-service allows rapid answers to customers questions and queries whilst requiring less provider input. Win-sin solution.
CRMs need to provide companies with an advanced analytical function. Companies require accurate and up-to-date statistics to enable them in the identification of problems, bottle-necks and solutions as well as how processes and performances are being implemented. It is also important to know customer satisfaction and dissatisfaction to ensure and their contributing factors.
If you have any questions, do contact us to find out more.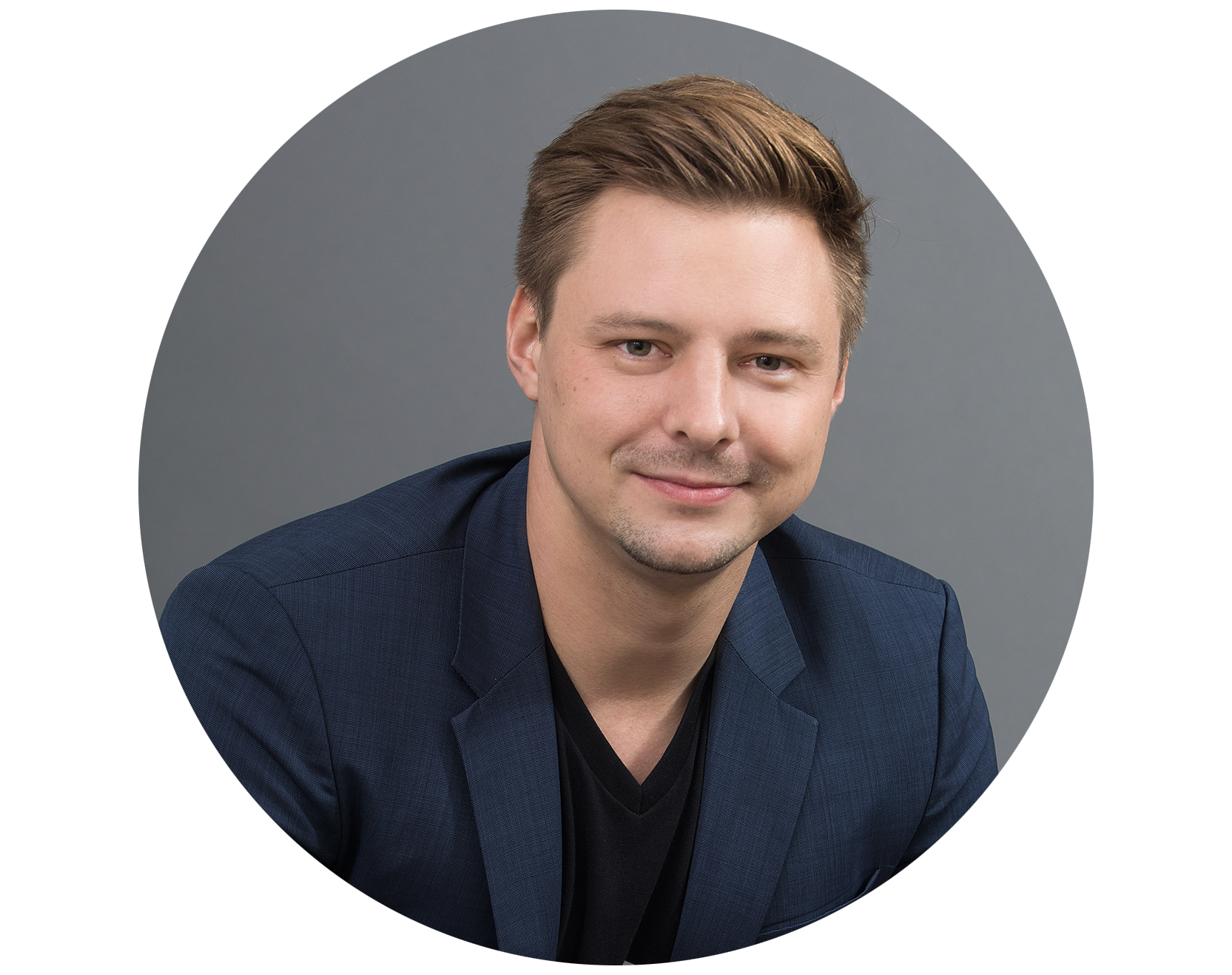 Mathias is an IT and marketing professional having founded a social media startup, worked in the CRM software industry for SAP as a senior manager, he is now running a CRM partner network and a marketing agency, which are part of the KVP-Solution group.
Mathias has a marketing degree and is certified in a wide range of CRM solutions.
---