Digitus: Bridging The Gap Between CRM Implementation and Excellence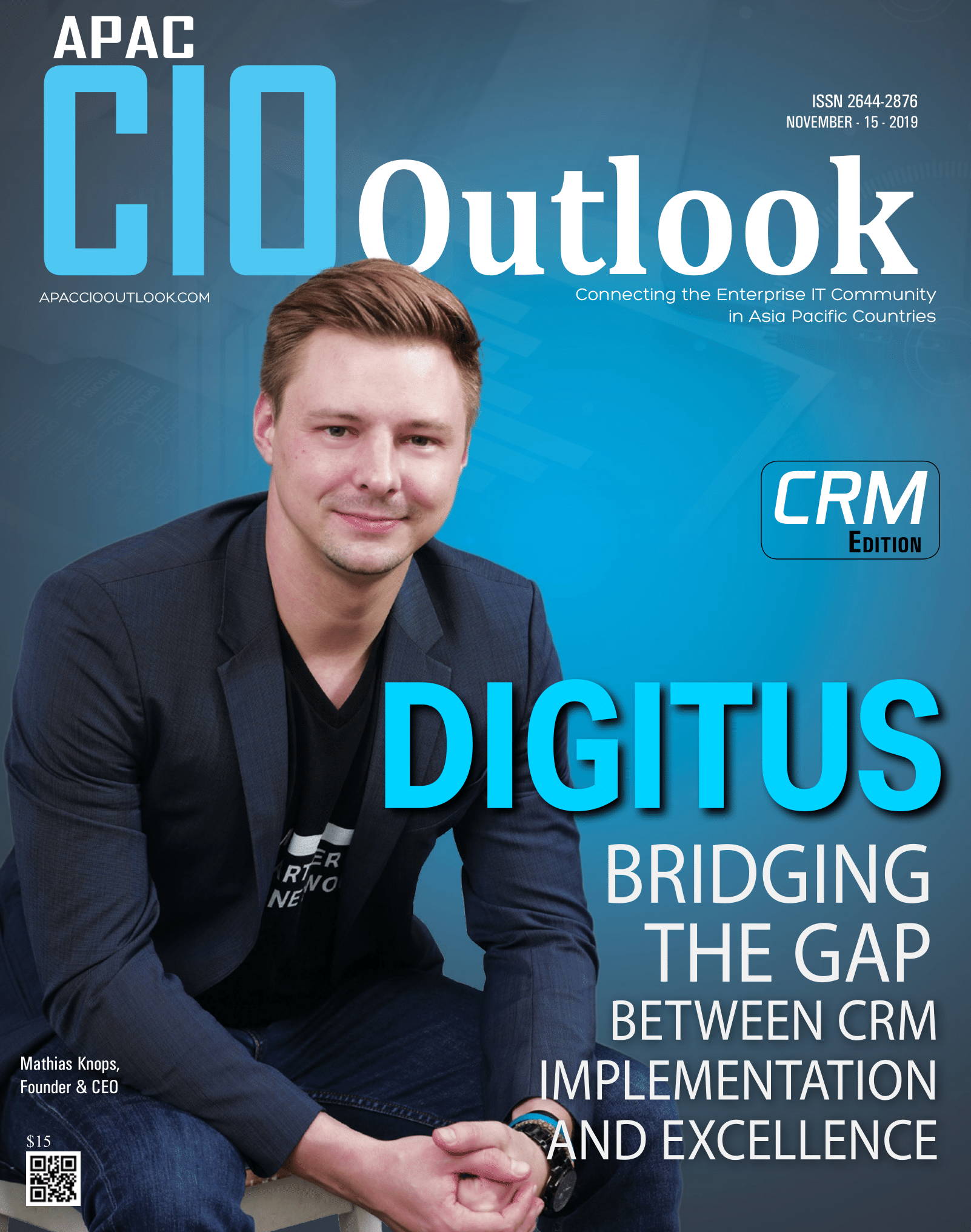 THE CORE VALUE OF OUR OFFERING IS TO CONNECT CUSTOMERS WITH TWO TO THREE CRM PARTNERS BASED ON THE BEST POSSIBLE FIT, IRRESPECTIVE OF THE GEOGRAPHIC LOCATION
- Mathias Knops
As imperative it is for organizations to implement a robust CRM strategy for lucrative returns and departmental efficiency, it is surprisingly a complicated endeavor that is easier said than done.
This comprehensive implementation process ofCRM further intensifies to a whole new level as companies embark on global expansion plans making it trickier for them to deal with a world of unforeseen variables ahead.It's a fact that many businesses today are struggling with international projects given that globally active CRM partners are often the most expensive and local partners do not have the necessary network to collaborate.

For instance, a German company with plans to move its business to Asia would require to implement a strong CRM strategy to strengthen its local customer relationship.Indeed, the German company's knowledge of the partner landscape in SouthEast Asia would be limited, and expectedly, the company would be more drawn to the recommendations provided by active global CRM partners. As a result, they would be joining hands with one of the recommended few local service partners while at the same time being utterly oblivious to other suitable vendors in the region who could be more than a perfect fit to their business both strategically and cost-wise.
This limitation is further aggravated when it comes down to the very dynamics of CRM implementation as a majority of organizations embarking on theCRM journey are known to lack a robust requirement document that completely aligns with all the features and functionalities of the CRM software. This is because CRM customers don't necessarily understand the solution and how its capabilities can be effectively pivoted toward addressing their business needs. Also, most CRM partners are often more aligned only to sell solutions that they find convenient, instead of offering solutions that cater to the specific requirements of the customer.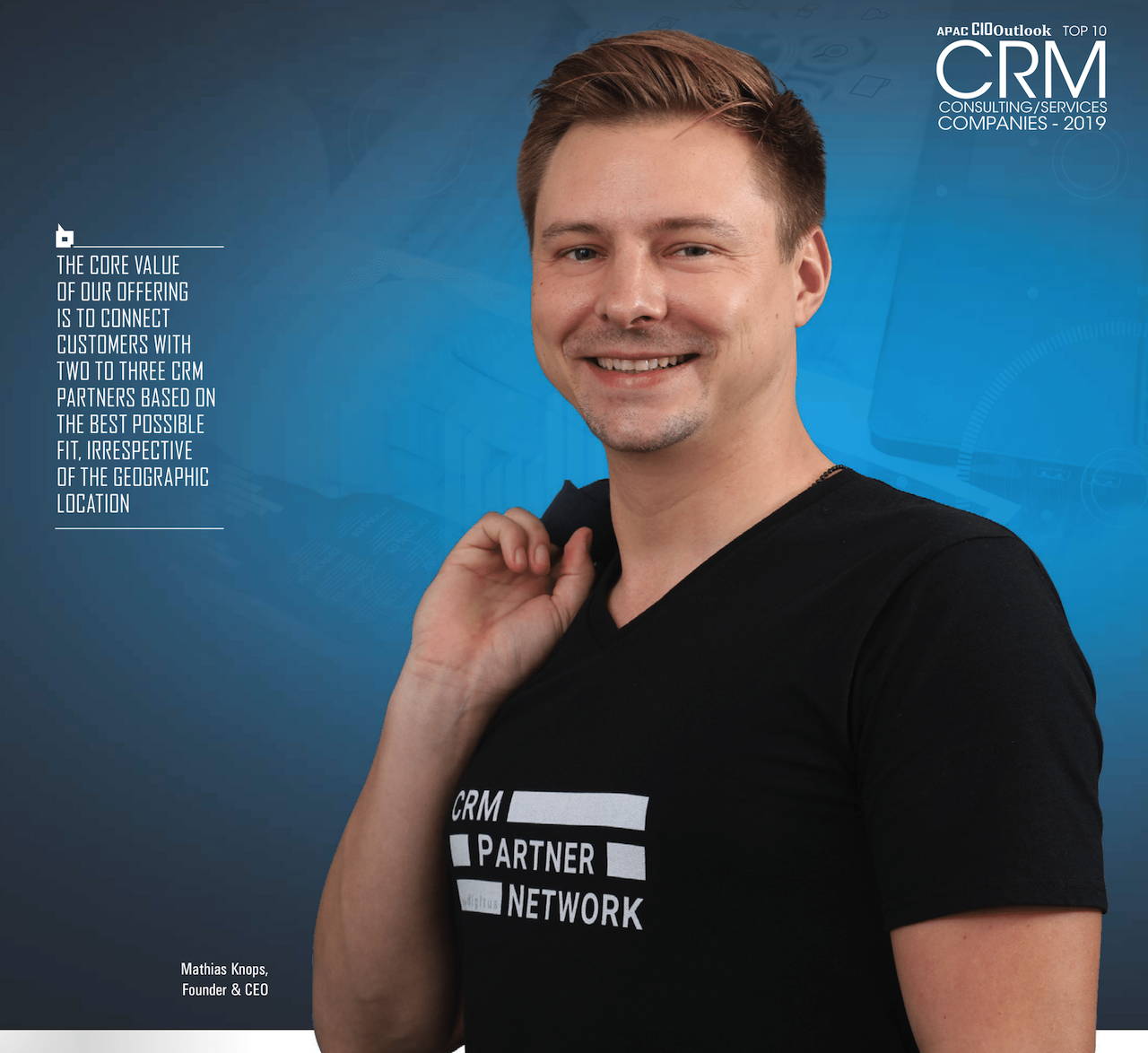 This is a growing concern in the modern CRM landscape, and no one knows this better than Digitus—a network of CRM implementers across technology vendors. Digitus provides its customers with a robust CRM implementation strategy and solutions while carefully evaluating their requirements and assessing how the solution can fit those parameters. Along with comprehending the client's goals and managing their solution, the company carefully determines the scope, integration aspects and end benefits of implementing the CRM solution for the client.
Established in 2019 as a CRM advisory, the Singapore-based Digitus specializes in closely analyzing its customer's business and requirements based on which it provides them with accurate vendor and partner recommendations to commence their CRM journey or implementation.
"The core value of our offering is to connect customers with two to three CRM partners based on the best possible fit, irrespective of the geographic location," says Mathias Knops, Founder and CEO of Digitus. While the technical partner takes care of the implementation and integration aspect of the CRM, Digitus adds value to the customer's business in the areas of sales, marketing, and customer service. Backed by extensive industry experience in software technology and management consulting, today, Digitus is all set to revolutionize the global CRM market.
WE DON'T WANT OUR CUSTOMER TO OVERSHOOT THEIR BUDGET AND STILL FEEL THAT SOMETHING IS MISSING OR NOT EXACTLY WORKING ACCORDING TO THE PLAN
- Mathias Knops
Digitus was incorporated in 2019 as a separate entity ofKVP-Solution—a management consulting firm founded in 1999—to exclusively focus on software and digitalization with specializations in providing digital marketing, CRM advisory, and partner match making. Collaborating and leveraging KVP-Solution's expertise, the company also offers services such as turnaround management, process optimization, sales optimization, internationalization and coaching."As most consultants today are already offering technical expertise for CRM implementation, we have traversed above and beyond in perfecting the customer experience for our clients," adds Knops.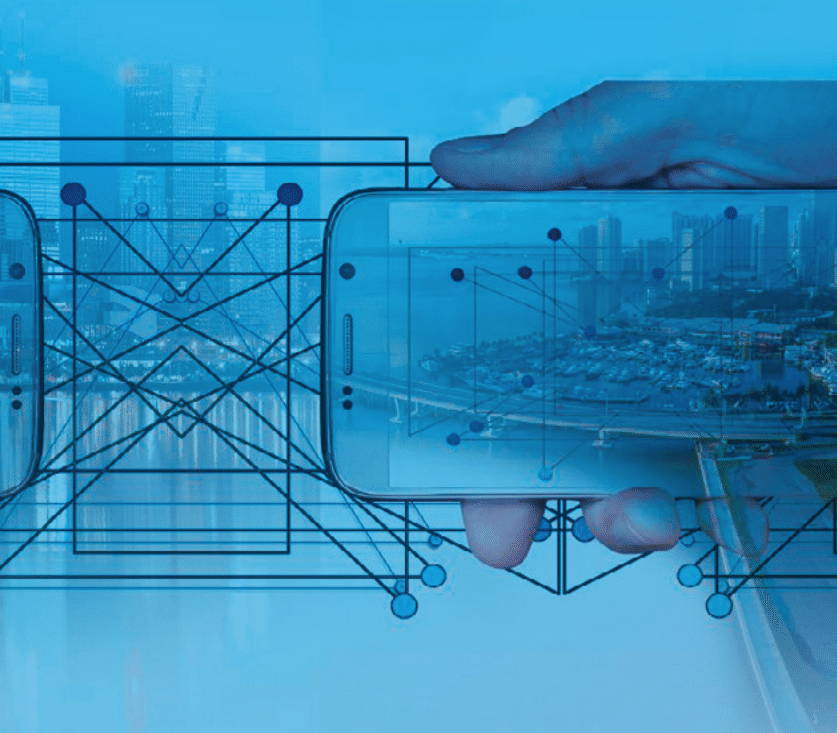 A Robust Delivery Model
Digitus's customer engagement model comprises a standardized approach to evaluate the requirements of its customers. The company drafts a series of pre-requisite questions in a questionnaire format to ensure that they can address all the requirement touch points. A client can send out a document, fill the questionnaire online, or attend a phone interview. The recorded answers are matched against Digitus's RFP library of requirements registered against previous clients that the company utilizes to assess whether they have missed a particular aspect of the requirement document besides figuring what kind of adaptation is required. Based on this document, Digitus poses follow up questions to the client, ensuring that the recommended partner is the right match for their expectations.
Following this unique and pragmatic approach, Digitus ensures that the partner has the required industry skills; the local knowledge and has the right integration capabilities to support the customer. Knops states, "Time and again, we often deal with clients who are non-native speakers. We have observed that it comes as great comfort for them when someone from our team is positioned as both a technology expert and a localized communication layer for the project."
Constructive Engagements along the Way
Citing Digitus's record for eminence, Knops shares a customer success story of a project implementation where the customer wanted to integrate the CRM with the logistics part of their business to monitor and track the delivery of products to their customers. Digitus came to the customer's aid and not only provided them with necessary recommendations for a software implementation partner but also helped them as a consultant in implementing industry best practices, ensuring that the customers are well equipped throughout their integration lifecycle.
Optimizing on a similar kind of solution, Digitus has been drawing influence from the ecommerce B2B landscape and is integrating its services with technologies like AI and ML to facilitate quick logistics. "Over the years, we have had multiple integration requests by the customers to integrate quick shipping like Uber for logistics so that they can dispatch their products quickly," adds Knops.

For instance, to repair an electrical pump somewhere in an industrial application, the service pack can be directly dispatched, and the service technician can instantly fix the problem at hand without waiting rather than moving back and forth every third day to reschedule. This has been the ever-evolving trend of both B2C and the B2B industries lately where end-users are expecting faster delivery and immediate service. This trend has significantly impacted the CRM implementation as well, where Digitus is witnessing the increasing adoption of automation within the CRM implementation process.

Moreover, Digitus is currently working on the technology called the requirement scanner that can rapidly go through the requirement document of the customer. This technology enables the customers to upload the requirements and extra information through a scanner, which would directly indicate and highlight a series of common mistakes such as data migration, integration and feature functions.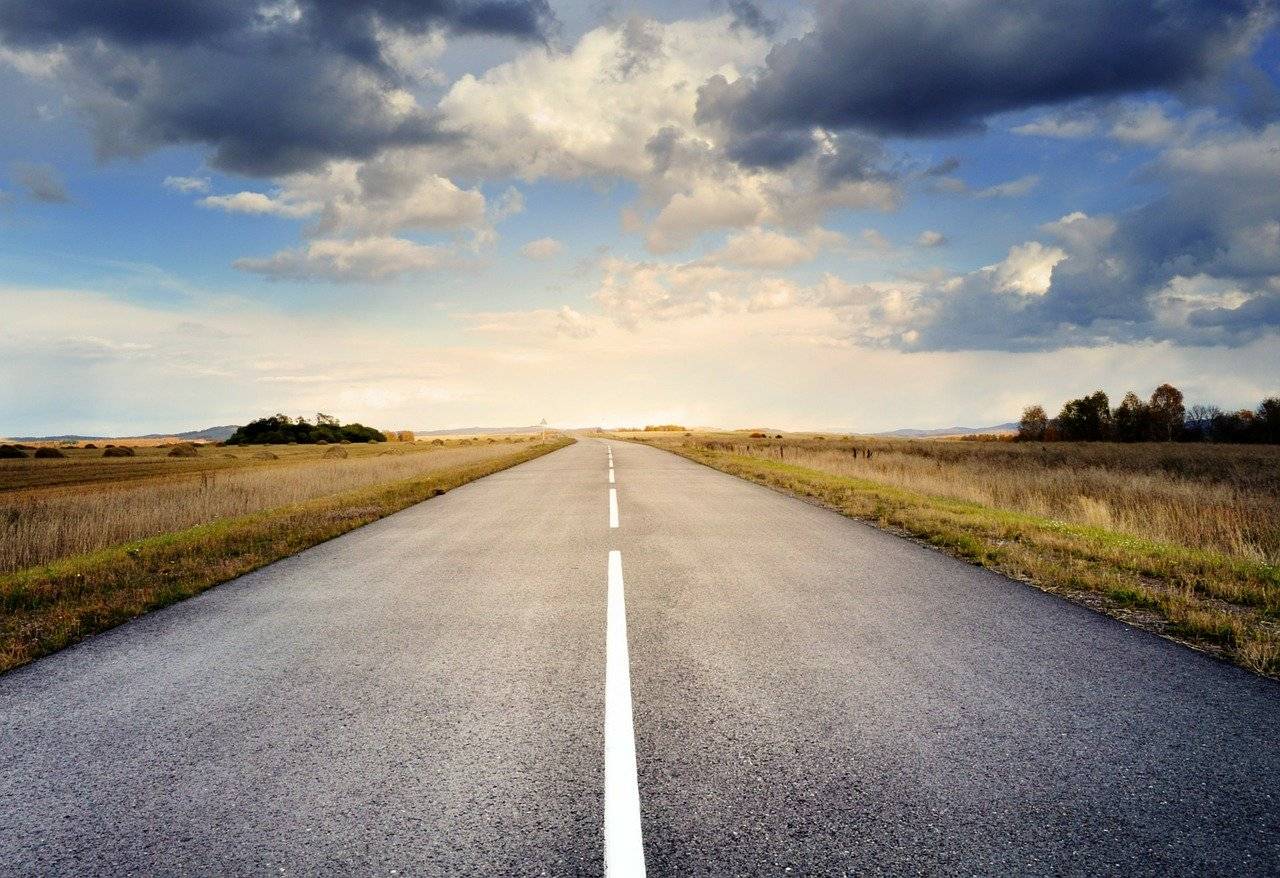 Exploring New Pathways
Digitus currently works with a board of very specific delivery partners within its network spread across Australia, South-East Asia and Europe, given the company's capacity to handle partner relationships and its knowledge of the various qualities and the experience with certain CRM partners in the past. Soon, Digitus will be extending and acquiring more partners in the hierarchical and graphical sense of expansion. Furthermore, Digitus also plans to establish more offices in Europe by next year in the pursuit of becoming more localized and being able to respond quickly to all the customers in the region. Currently Digitus leverages the offices of KVP-Solution in Germany and Chile.
The driving force behind Digitus is fueled by a common goal of increasing the success rate of CRM projects across various business domains. Given the high rates of the failure in CRM implementations, the company is very dedicated to providing the best service for its customers within the range of their budget, along with providing high usability of the system. Knops explains, "We don't want our customers to overshoot their budget and still feel that something is missing or not exactly working according to the plan." This is the real virtue of Digitus's offering."We eliminate the gaps between our customers and their delivery partners and facilitate the free flow of communication between them ensuring that they understand each other's requirements and collaborate in the best way possible," concludes Knops.

If you have any questions, do fill in your contact details below and we will get in touch with you or you can go to our homepage, to find out more.

SINGAPORE OFFICE
79 Ayer Rajah Crescent, Singapore 139955

GERMANY OFFICE (by KVP-Solution)

Aalener Str. 19, 71229 Leonberg, Germany
CHILE OFFICE (by KVP-Solution)

Diagonal Oriente 1620, Santiago, RM, Chile

---