Find The Right Partner (Part 2): About Digitus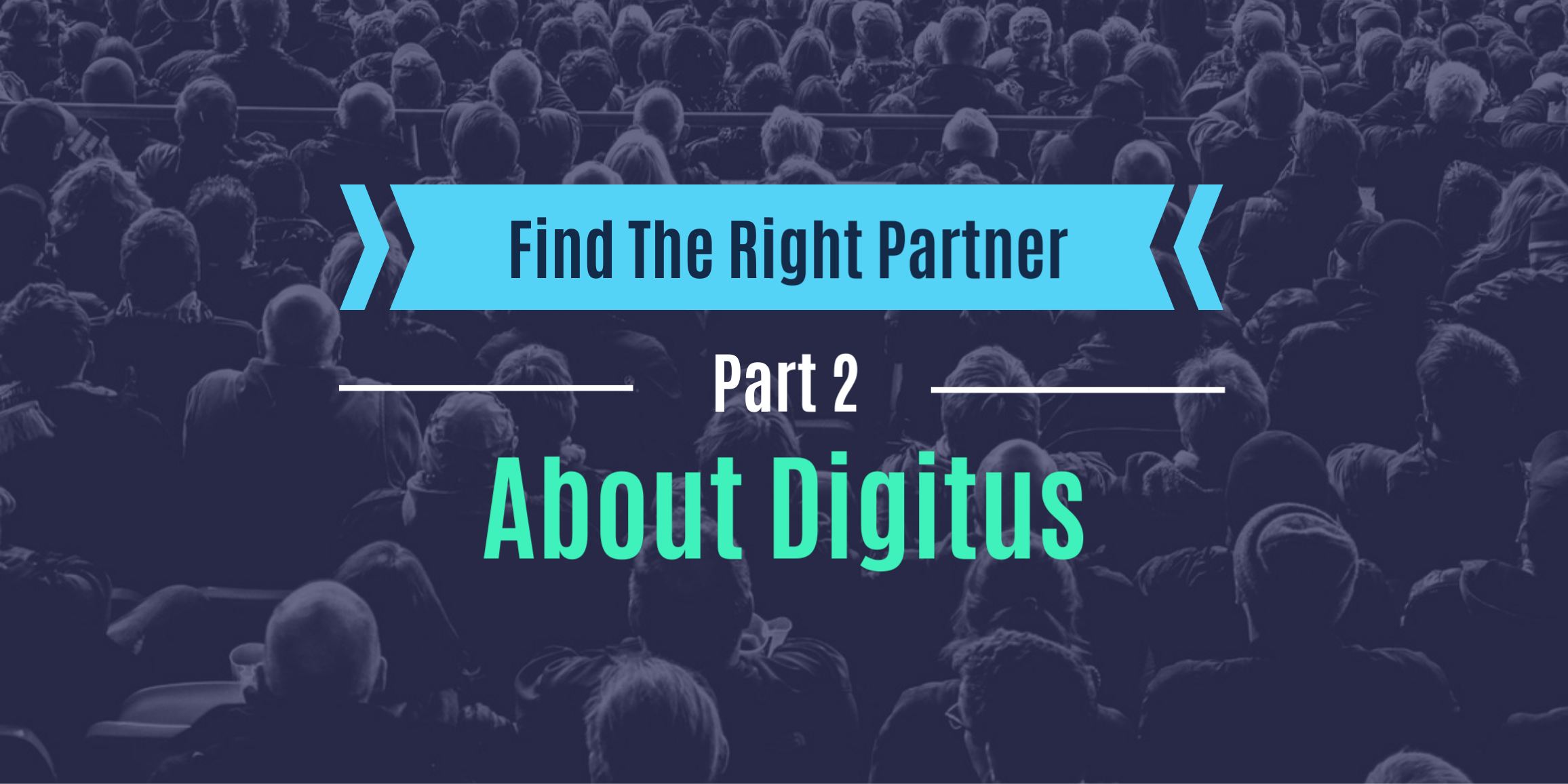 The Birth of Digitus - CRM Partnership Network
My experience of over 8 years in the corporate world impressed upon me the demand for establishing fluid and flexible connections between consultants, organisations, partners and customers. I am fortuitous in having a family Management Consultancy business that support me as a co-owner and have provided me with a wealth of knowledge and understanding. This business pays particular attention to the first two phases in any CRM project, namely Strategy and Re-alignment, but I knew that I wanted to concentrate on the third phase of CRM, the customer experience or the CX phase. In particular, I wanted to specifically help the partners' connectivity with their customers through the development of good communication and marketing. Many partners find this role both daunting and challenging, therefore by offering ongoing support and guidance, it is possible to alleviate many of these anxieties.
My specialism in CRM/CX has been accrued over many projects and involvement in entire developments of their portfolios. I believe in being actively involved with customers in helping them identify their challenges and requirements, as well as helping them to identify suitable partners. Although my knowledge is extensive there may be times when I am faced with a challenge. I have a wide-ranging network of specialists who are also all trained in CRM technology to call upon. Our primary objective is to promote excellent customer experience. These services I offer at no extra charge to my customers.
You may be thinking that this is just a sales gimmick or there is something is hiding in the small print. There is not. But let me explain. I am in the fortunate position to have funding through vendors, partners and a variety of other sources without partiality. Additionally, we are able to offer a marketing service to software partners outside of CRM, for example, HR, etc., that provide for daily expenses. This gives us the flexibility to work with our customers with additional vendors and partners and thus ensuring they have continual and consistent expertise throughout this challenging decision making time.
Allow me to give you a brief but comprehensive of my experience. I worked for over four years as a leading partner in CRM. For more than three years I was in Germany where my involvement was as a business consultant for a large software organisation in the field of strategic customers. I have also spent time running my own technology start-up business in the US as well as being a very active partner in the family change management consultancy. This has enabled me to accumulate an in-depth understanding of my customers and their needs, not just locally but also in the global market.
There are many reasons why I decided to establish Digitus in Singapore. My family already has offices in both Germany and Chili so it made sense to establish an office in Singapore to cover the Asian market as many global organisations from Europe or the US are now either establishing themselves or re-locating to this area. These changes in location generate multiple challenges to organisations, not just with language and different working practices but also culturally. This is where my company can provide the specialist support and assistance required to benefit a manageable smooth and transition.
Whilst it is already well known that India has a wide, global network of implementation partners, what is less well known is the wealth of competencies and excellent resources available in other Asian countries. In Malaysia or Indonesia, for example, you will find partners who are not only well trained but have excellent communications skills in languages, in particular, English, whilst in Vietnam, you can even find specialists fluent in German.
Whatever phase you are currently in the CRM process, be it in the initial stages with many questions about the benefits and disruptions you may encounter or further along in the process with contracting and assignments we can help you in finding answers to your questions. Take this opportunity to reach out to us and gain benefit from our expertise.
My business is honoured to have received an award from the CIO Outlook APAC magazine as one of the top 10 CRM consultancy companies. I am particularly pleased as I gained this award with just a few months of starting Digitus.
What is the difference between Digitus and CRM Partner Network?
Digitus is our legal name and we focus specifically on the marketing services for implementation partners. We work outside of the traditional CRM network as we believe this gives us the additional advantage of impartiality and establishing an extensive CRM Partner Network.
Started in Asia the CRM Partner Network is a body of vendors from across the globe. At this present time, we are associating with Hubspot, SAP and Salesforce but we are receiving enquiries from around the world from organisations who wish to join with us. Not everyone will ultimately join us as we are intent on holding true to our basic principle of cross-collaboration as opposed to internal competition. It is rare for just one partner to be assigned to just one project. An amalgamation of specialisms and skills ensure we offer our customers a specifically designed support process. Collaborating with our partners enables us to bring together those specialists we believe will benefit our customers.
Furthermore, we know that the market is both challenging and competitive and potential customers can be reluctant to take those first important steps because of a possible bombardment of unwanted or aggressive marketing techniques. We have taken this situation into account and offer all our customers anonymity. With our filtering process, we approach possible partners on your behalf, however, if you have any doubts or are not satisfied with our recommendations you will not be pressurised into proceeding. Customer satisfaction is our priority.
Let me show you an example of our process.
Have you already completed?

Yes? Well done.
No? Do you need a consulting partner? If so, then we can recommend one to you. However, at this stage, we can only offer you our basic support.
Have you taken steps to identify your requirements?
Yes? That is excellent.
Have you already engaged a vendor? If so then it is now time to bring in a partner.
You give to us your requirements. It is at this stage we will sign a Non-Disclosure Agreement (NDA) if required.
We now take an in-depth review of your requirements and based on our analysis will come back to you with our recommendations.
Once we have your agreement we will make contact with and facilitate the connections with 2 or 3 of our partners.
No? You already have your requirements.
Yes. We will ask you to send us your requirements and sign an NDA if needed.
No
We have designed guidance that will enable you to identify those requirements. (Take the test)
We will also provide you a template containing many examples.
We can give you advice on suitable vendors etc. (Because of our stance on impartiality we will also provide details of vendors we do not closely work with).
It is at this stage we can identify the partnership aspect.
Do you already have a partner?
Yes? Now it is prudent to have a benchmark. We will liaise with you to gain a better understanding of your requirements.
No (This is where the original was a duplicate of the previous section)
There is often the assumption that this work is often unnecessary and arduous. For this reason, we believe it is important to work with an easy and simplified process. Although we are able to complete most of this work remotely and online we are always delighted to receive a call or visit from you.
If you have any questions, do contact us, to find out more.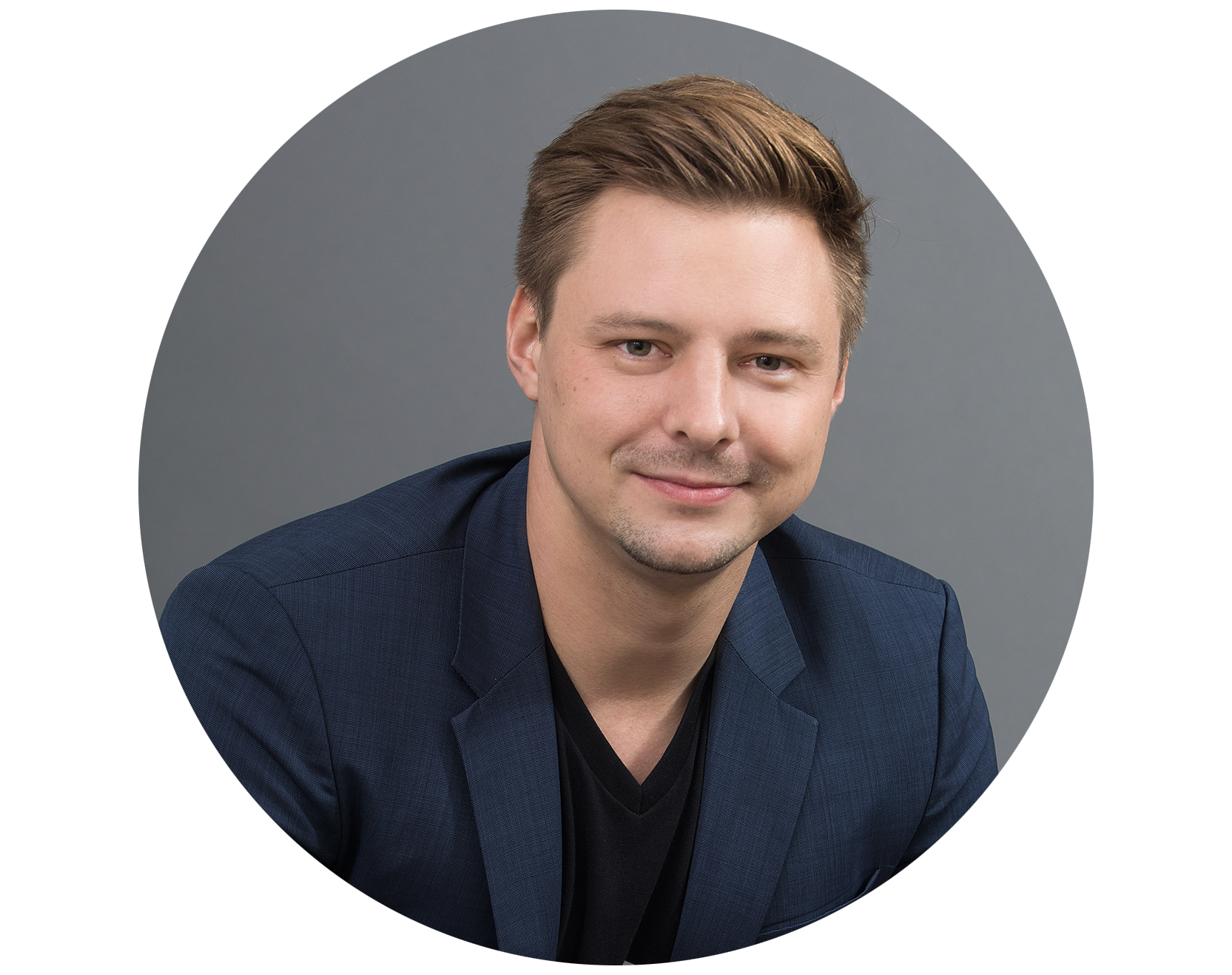 Mathias is an IT and marketing professional having founded a social media startup, worked in the CRM software industry for SAP as a senior manager, he is now running a CRM partner network and a marketing agency, which are part of the KVP-Solution group.
Mathias has a marketing degree and is certified in a wide range of CRM solutions.
---