Global or Local: Choosing the Right eCommerce Partner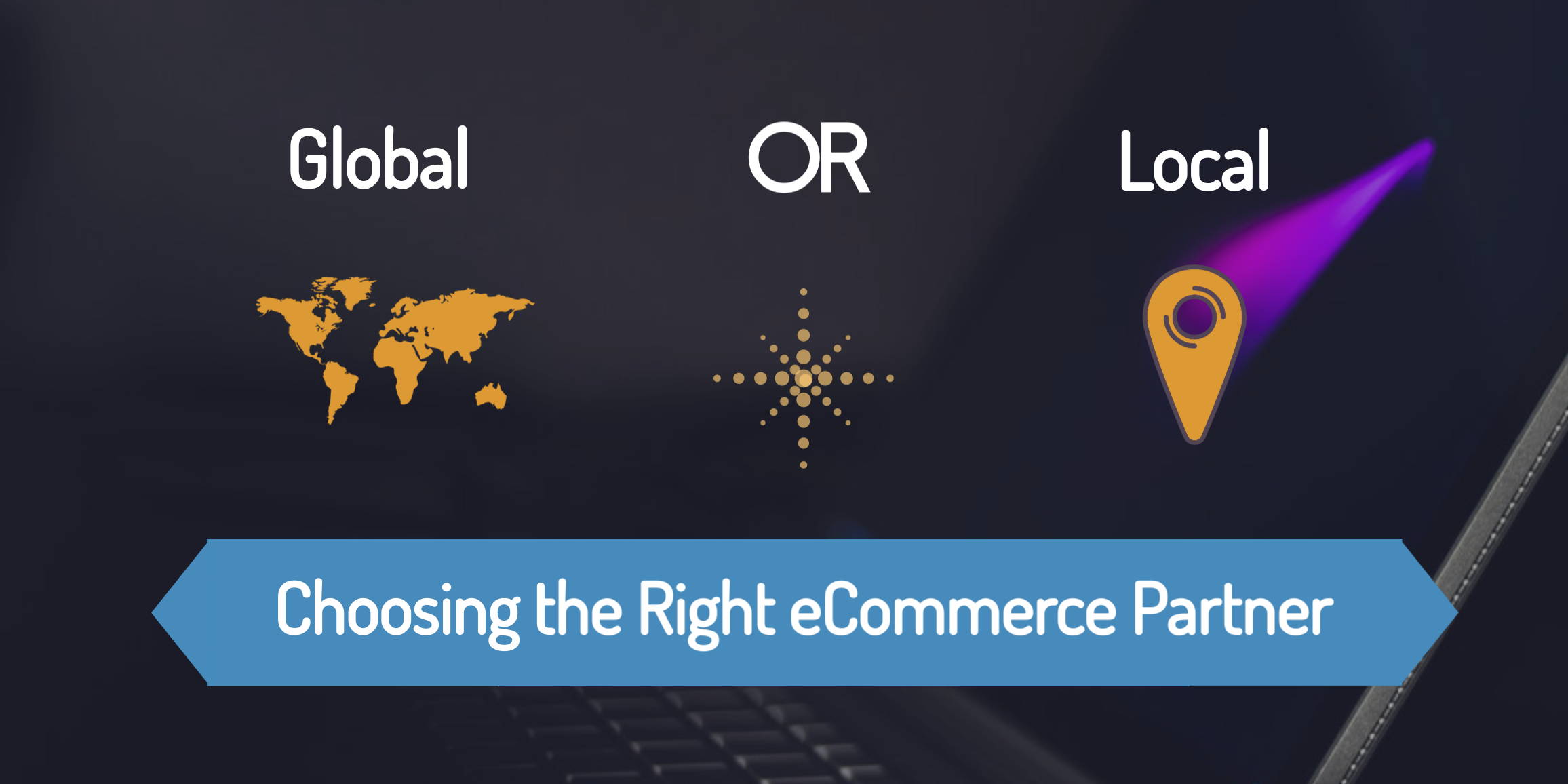 Selecting who to trust with your eCommerce business is a big decision and should not be taken lightly. Often enough, we see the projects of those who do not evaluate properly or seek independent guidance, fail to deliver the desired outcomes. This is due to the new, dynamic and complex nature of eCommerce implementations. The considerations in selection revolve around the following:
Independent Partner or Vendor Recommended Partner
The dilemma of choosing between a partner with no ties to the solution you've selected and a partner recommended by your vendor is always a question in the selection process. On one hand, independent partners do not seek any underlying benefit from your transaction and its only interest is the success of your project. On the other hand, partners recommended by vendors, usually VAR (value-added resellers) or authorized implementors, will usually have their revenue model tied to servicing a specific solution. They will have certified consultants and would have trained on vendor prescribed methodology to ensure the success of the project.
Both approaches have it's pros and cons and evaluation should not be based solely on the
solution they propose to deliver.
Industry Expertise
Industry expertise is a tricky word - is it solution expertise, is it domain expertise, or is it both? eCommerce is not an industry in itself and this is where the challenge arises. eCommerce is multi-disciplinary, multi-departmental and interacts with companies from different industries.
Companies usually look for a partner that has implemented the solution to a business similar to it's own. However, a partner catering to a single industry, or a single market may be too focused or shortsighted to bring in innovations and best practices gleaned from experience in implementing projects in companies of bigger scale and in related industries. As an example, a manufacturer can leverage from a partner which has experience in projects in multiple geographies, involving multiple channels such as retail and distribution. It can also benefit from a partner with exposure to not eCommerce solutions but augmenting the solution with marketing strategies on customer acquisition and retention, and digital marketing as well.
A partner with deep eCommerce experience will also be able to help you with business process reengineering and change management.
It is right to ask potential partners not just for industry experience, but other eCommerce experience as well. This allows you to leverage their knowledge for your organization's needs.
Global or Local Experience
Deciding on a partner with global or local experience is not just a question of geography. Companies that operate in 1 country may still benefit from global experience. The answer to global or local lies in the vision and future state of your eCommerce business, and of course financial resources.
Barring financial considerations, a global company brings to the table best practices that they have seen and learned from other projects for successful eCommerce projects around the world. This enables you to improve and innovate beyond the scope that is known you. This can prove to be a differentiator against your competitors and become strategic to your growth in the future. An innovation in fulfillment turn-around that a more mature company has done can result in lower inventory costs and better customer experience.
A local implementor will have its merits too. The local partner will be familiar with local market conditions, consumer behaviour, payment and shipment options, logistics and warehousing taxation and other regulatory compliance requirements, all of which are critical to the success of your eCommerce business.
Size and Leadership
Size is more than number of employees or offices in different regions. Size and leadership suggests stability and reliability, diversity in service offering - which will only have relevance depending on your specific requirements. When evaluating a company for size, the following are the main considerations:
Cultural fit.

Will you be able to work harmoniously with their teams given certain work styles and policies?

Thought leadership and management reliability

. Are the founders, CEO, management experts in the field and are actively involved in delivering the services they promise?

Number of employees and turn-over.

It is not enough to count the number of employees, but more importantly, do they have the consultants that have experience and credentials in fulfilling your requirements and will they be present during the entire duration of your project?

Financial viability and track record.

Developing long-term and stable business partnerships depends on the selecting a financially viable partner minimizes risks on project deliverability, continuity, and other liabilities

Other matters such as languages and geographies supported are critical to those who does multi-country operations.


Methodology
eCommerce projects involve different departments, different discipline areas, different people, different companies, all working together. At the course of implementation changes in scope brought about by changing market dynamics, innovation and technology may occur. It is important that the methodology that will be employed by your partner be able to address these situations. You will need a methodology that allows for a self-organized and agile team. It should encourage collaboration within the project team and other stakeholders. This helps you to respond to challenges that will emerge in an agile manner and work towards the best results.
Implementation approach and partner types options
These are the partner types that you may encounter in the course of your implementation project. You will need to select the best partner to suit your needs or a combination of 2 to 3 types.
The partner that helps in software evaluation and selection, such as Digitus

The partner that is a solutions expert

The partner that has global and local experience

The partner that has domain expertise such as marketing agencies or commerce consultants

The partner specializing on change management

The partner that puts together all key components of the implementation such as an SI
Due to complexity of an eCommerce project, most companies will seek the help of an independent firm to help with evaluation and selection. The output for selection could be to: a) work with a single partner who has capabilities in all its priority areas, b) work with different partners, each with its own domain expertise, or c) work with an SI (systems integrator) who in turn will work with different partners or individual experts to address the full eCommerce requirement.
There is no question that the selection of an eCommerce partner needs to be an organized and well-thought-out process. Digitus will be able to help you make the selection by sharing our values and our understanding of eCommerce solutions, implementations and ecosystems. Please click on contact us below. We will be happy to discuss with you how we can help you achieve your eCommerce goals through proper selection of your eCommerce business partner.
If you have any questions, do contact us, to find out more.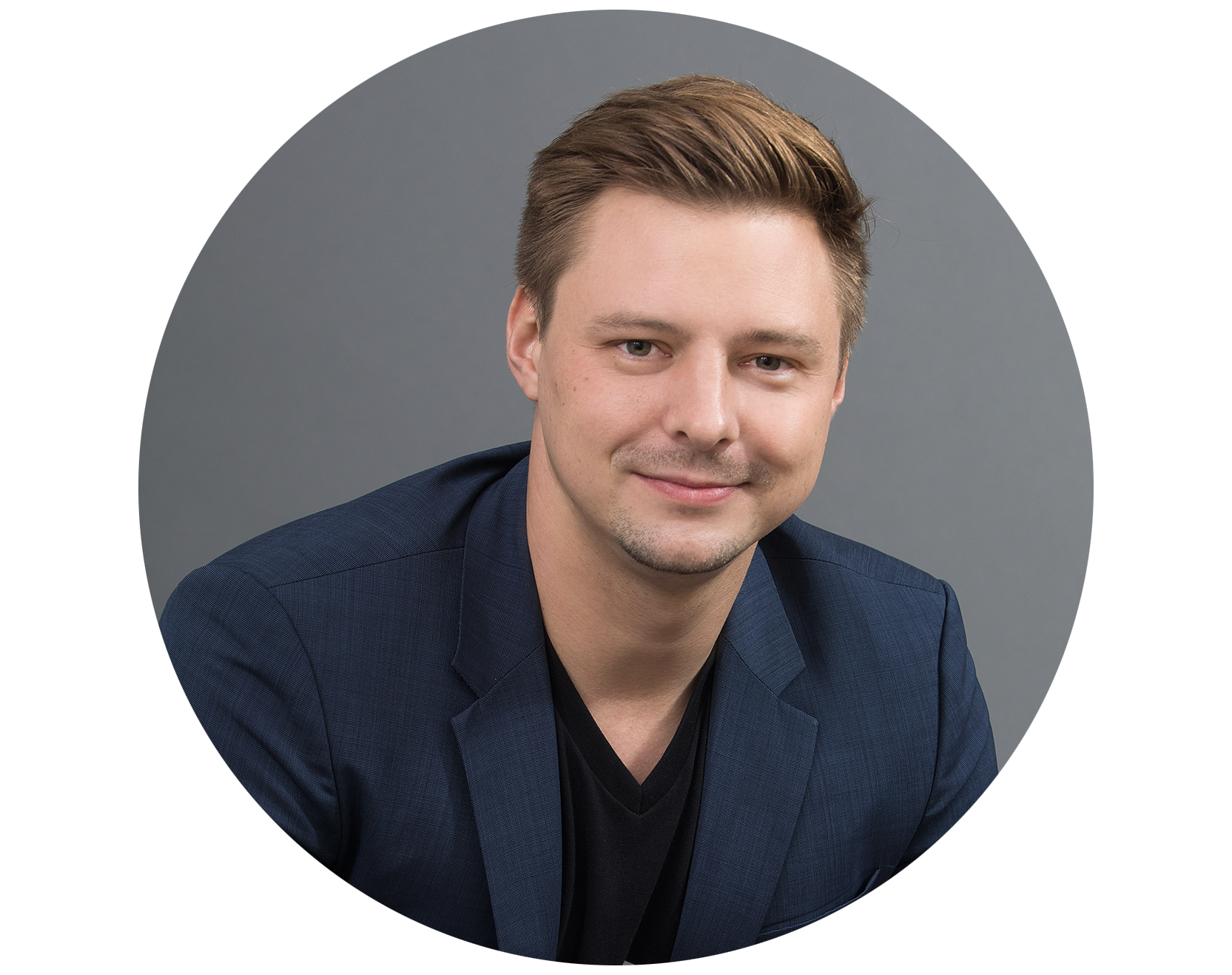 Mathias is an IT and marketing professional having founded a social media startup, worked in the CRM software industry for SAP as a senior manager, he is now running a CRM partner network and a marketing agency, which are part of the KVP-Solution group.
Mathias has a marketing degree and is certified in a wide range of CRM solutions.
---