4 Steps to Select the Right eCommerce Partner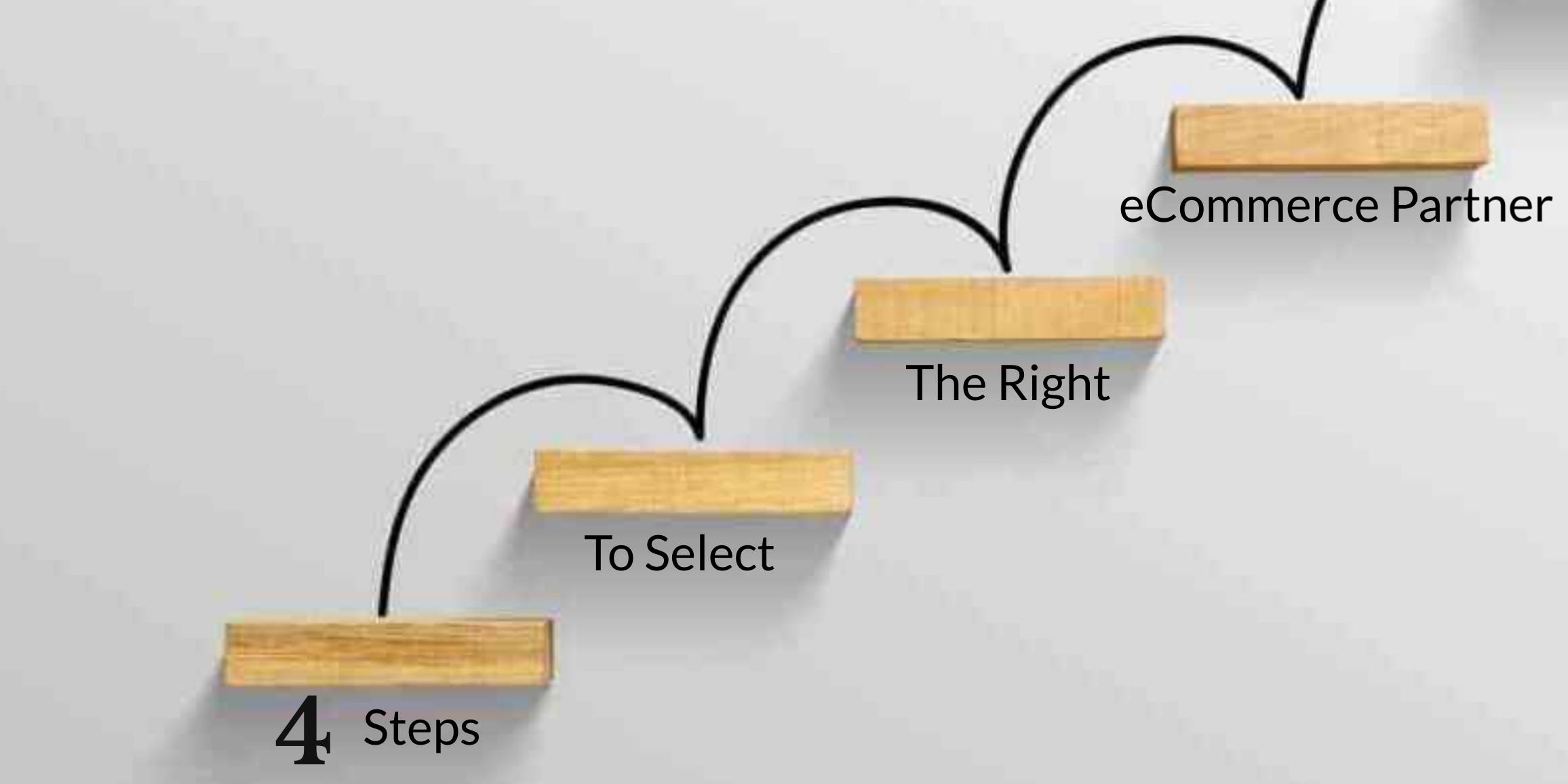 eCommerce is not just a sales channel for your business but a complex ecosystem consisting of different people - management, sales, marketing, inventory, logistics, customer service and the consumer itself - intersecting and affecting different processes. With so much at stake, selecting the right eCommerce partner becomes even more critical. The selection process can be broken down into 4 steps:

Conduct an internal assessment
Identify key requirements
Shortlist and evaluate potential partners
Make your decision
Conduct an Internal Assessment
Look inward and identify your goals for your eCommerce business. Assess your own company's abilities and form a collaborative team with representatives from all departments - management, accounting, IT, sales, marketing, merchandising, inventory, fulfillment and logistics, and customer service. Determine your capabilities and strengths. Identify key requirements that will make you competitive and support current and future business.
Envision a timeline and determine what you absolutely need at launch, a minimum viable product, and then consider what features can be rolled out over time. A phased approach will help you achieve initial and in time, long term business objectives.
Agree on investments on time, human resources and financial expenditures. Map these according to the timeline that you have laid out.
Doing this exercise will help you determine what services you will need from an implementation partner or if you will need to augment the project team with third party resources, and when you would need them.
Identifying your Key Requirements
Key functional must-haves.
Do you require your partner to:
Provide an end-to-end eCommerce solution and domain expertise from digital marketing, store management, e-commerce platform, fulfilment, customer service, warehouse management, etc?
Be familiar with local invoicing and taxation policies, payment and shipment providers, suppliers, logistics and tariffs - in consideration of your intended markets/geographies?
Be adept with technology considerations such as deployment options, integration with CRMs and ERPs, security systems, disaster recovery and business continuity?
Provide digital marketing services such as Social Media, PPC, SEO, email, affiliates, Adwords, etc?
Your corporate culture and your expected working relationship. Transparency on how each party works will lead to a collaborative project team.

Request for case studies or use cases. These will enable you to see how your partner approaches their projects and how they bring value to their clients. You should be able to get insights on their understanding of customer challenges, how they were able to address them, thereby establishing their capability and credibility as implementors and domain experts. Since the eCommerce business is dynamic and ever-changing, look into how they addressed market and technology changes and how they were able to drive innovation in their projects. It is good to have a thorough discussion of these case studies and your functional must-haves as part of the evaluation process.

Your other must-haves. Do not forget to include all the other information you need on project team structure and member's qualifications, project methodology, project governance, commercials and legal contracting.

Shortlist and Evaluate Potential Partners
Once you have a list of requirements or an RFP, you can now start your evaluation.
Long-list.
An optional step, you may come up with a request for information (RFI) that will allow you to long-list potential partners. An RFI may ask for solutions carried, services offered and other business information, usually used to determine, on a high-level, solution and capability fit, business viability and history. It can be given to partners that you have selected as a result of a market scan or to partners recommended by your vendor. Do remember that a recommendation from a vendor does not always guarantee capability. It would be wise to still have these partners go through the next step.
Shortlist.
From your longlist, partners that fit your unique concerns and needs would have emerged. The shortlist may narrow down your selection to 3 to 6 options. These shortlisted partners could be given the RFP and asked to present their response, aside from submitting a written document. This will allow you to discuss critical items in your RFP and ensure that expectations are aligned from both parties. Partners may also be required to do a demo.
Quantifying your evaluation.
eCommerce evaluation differ from other software implementations, the project may require 3 or more functional areas to intersect, such as a) eCommerce platform implementation, b) supplier management, c) merchandising, d) marketing. There are only a handful of consulting firms who have domain expertise in all these function areas. Your RFP asked potential partners to declare their capability in addressing your specific requirements. In your evaluation, you will have to weigh and assign percentages according to your criteria or the importance of each requirement to your project.
As an example, an eCommerce site will not be a success if it cannot generate traffic and have high conversion rates. Traffic can be generated through SEO and conversion is affected by the user interface (UI). In such a case, a company with no digital marketing and design capability may require a partner who can provide digital marketing and design services. In other cases, an eCommerce site may require integration to a marketplace, where they will have to work with a firm recommended by the marketplace owner.
Companies in such situations may choose to a) work with a single partner who has capabilities in all its priority areas, b) work with different partners, each with its own domain expertise, or c) work with an SI (systems integrator) who in turn will work with different partners to address the full eCommerce requirement.
At last, you now have a clear picture of your options. Review the scores, evaluate the pros and cons and identify areas of compromise or workarounds. Secure agreements from all stakeholders and ready your team to make good on the commitments made. Good luck with your eCommerce project.
If you have any questions, do contact us to find out more.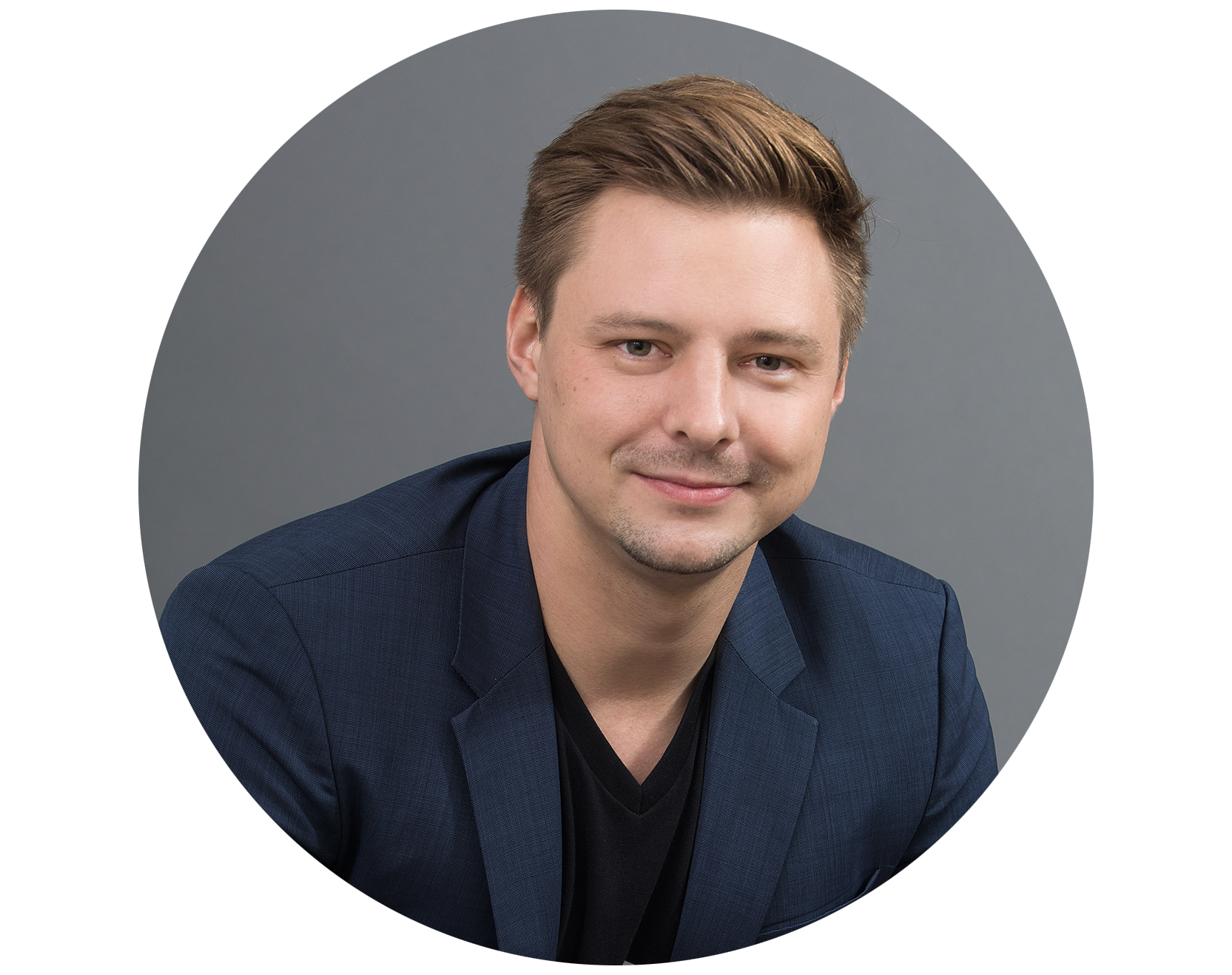 Mathias is an IT and marketing professional having founded a social media startup, worked in the CRM software industry for SAP as a senior manager, he is now running a CRM partner network and a marketing agency, which are part of the KVP-Solution group.
Mathias has a marketing degree and is certified in a wide range of CRM solutions.
---