Recent Events from Hubspot, SAP and Salesforce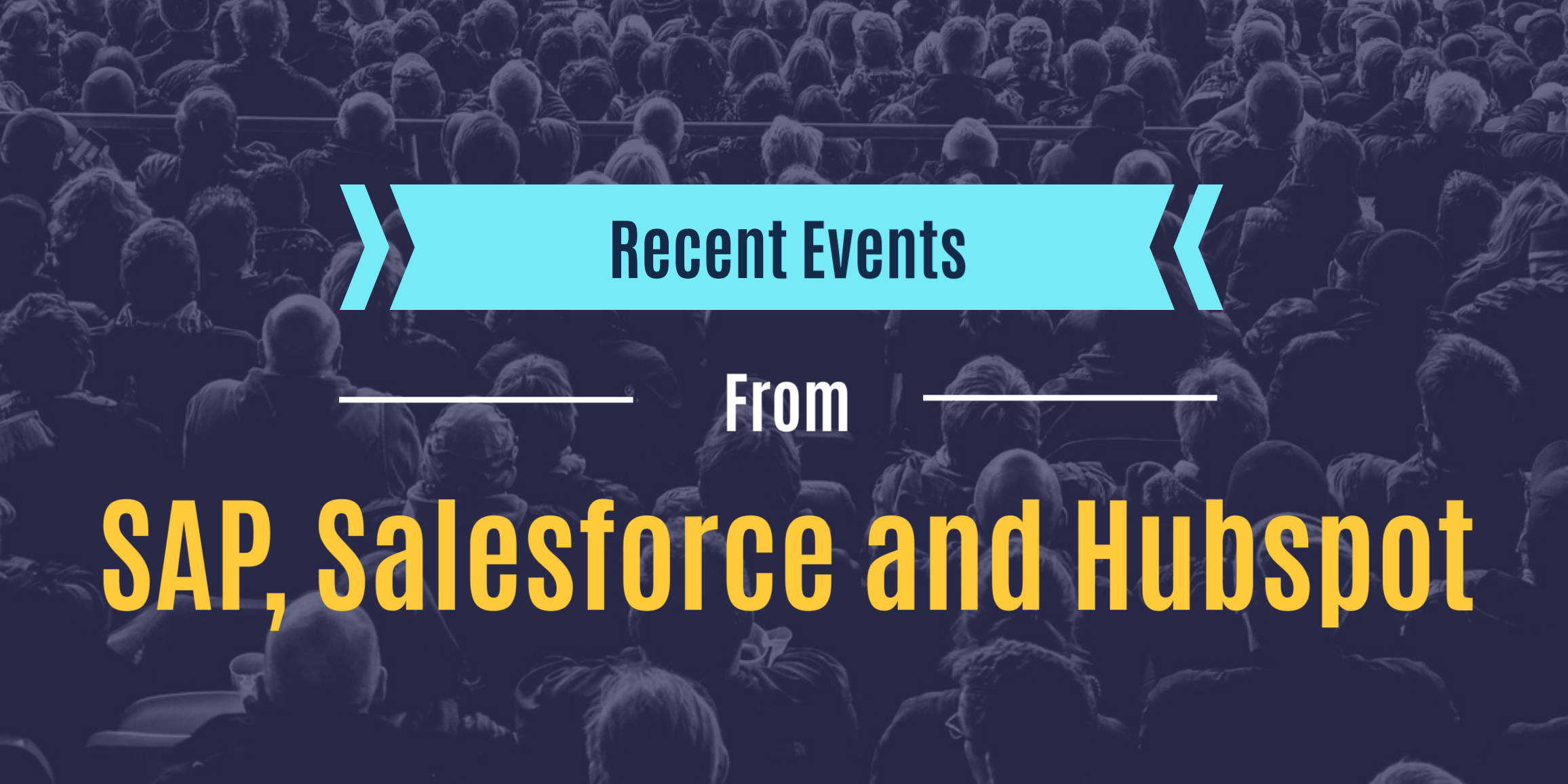 To begin with, we must convey how pleased we are to be associated with and work with the partners of these high profile networks. From personal experience with SAP for over 10 years I have seen how the expansion during that time has highlighted the excellent guidance and support available to both clients and customers in their daily working lives.
So what were the pivotal outcomes?
It will come as no surprise that at these events there were various announcements about new services available.
Hubspot
Hubspot released their AI feature that alleviates the problem of duplication for email signing up. It can be very frustrating when a customer uses a different email when signing up, thereby creating two entries for just one customer. Now it is possible to stop the practice of sending duplicate emails, offers and newsletters and review customer interaction with your services.
The most impressive announcements were in the field of CRM. They are extending their free CRM materials and focusing on those small and medium-sized businesses that are often overshadowed by their larger rivals. All to the good in making easier and efficient upgrades within appropriate time-scales.
Salesforce
Salesforce highlighted the importance of Customer Experience and CRM technology. By linking all data held by an organisation on their customers, for example, order history or website interrogation, it creates better business practice and customer satisfaction. We particularly liked their partnership with Apple® that gives customers better access on mobile devices as well as offline. Of particular interest was the Einstein API's that allow you to build AI-powered apps. Of course, we loved to hear about best practices and strategies from CEO's, industry leaders and our peers.
SAP
SAP held their events throughout the year and in many locations around the world, thus enabling more people to attend at the various destinations. They paid particular attention to the greater need of integration and a comprehensive approach to customer satisfaction. The use of their SAP ERP incorporates key business factors within an organisation.
The Era of 'Experience Disruptors'
All three organisations highlighted the 'Era of Experience Disruptors' and the fact that disruption and change is increasing not decreasing. Whilst this is disruptive for the organisation it is especially important to ensure this does not impact on customer experience. It is vital that organisations have in place an evolving and highly functional CRM system that provides and structural foundation and support for these 'Experience Disruptors'. But it must be remembered that with 'great data comes great power and great responsibility!' Customers do not want to feel as if 'Big Brother' is controlling their lives.
A Final Word
Organisations need to ensure that they have the right partners and consultants to guide, advise and support them with all their customer interactions. Whilst Innovations are essential and important in maintaining customer strategies it must be remembered that all concerned are people and not machines.
If you have any questions, do contact us to find out more.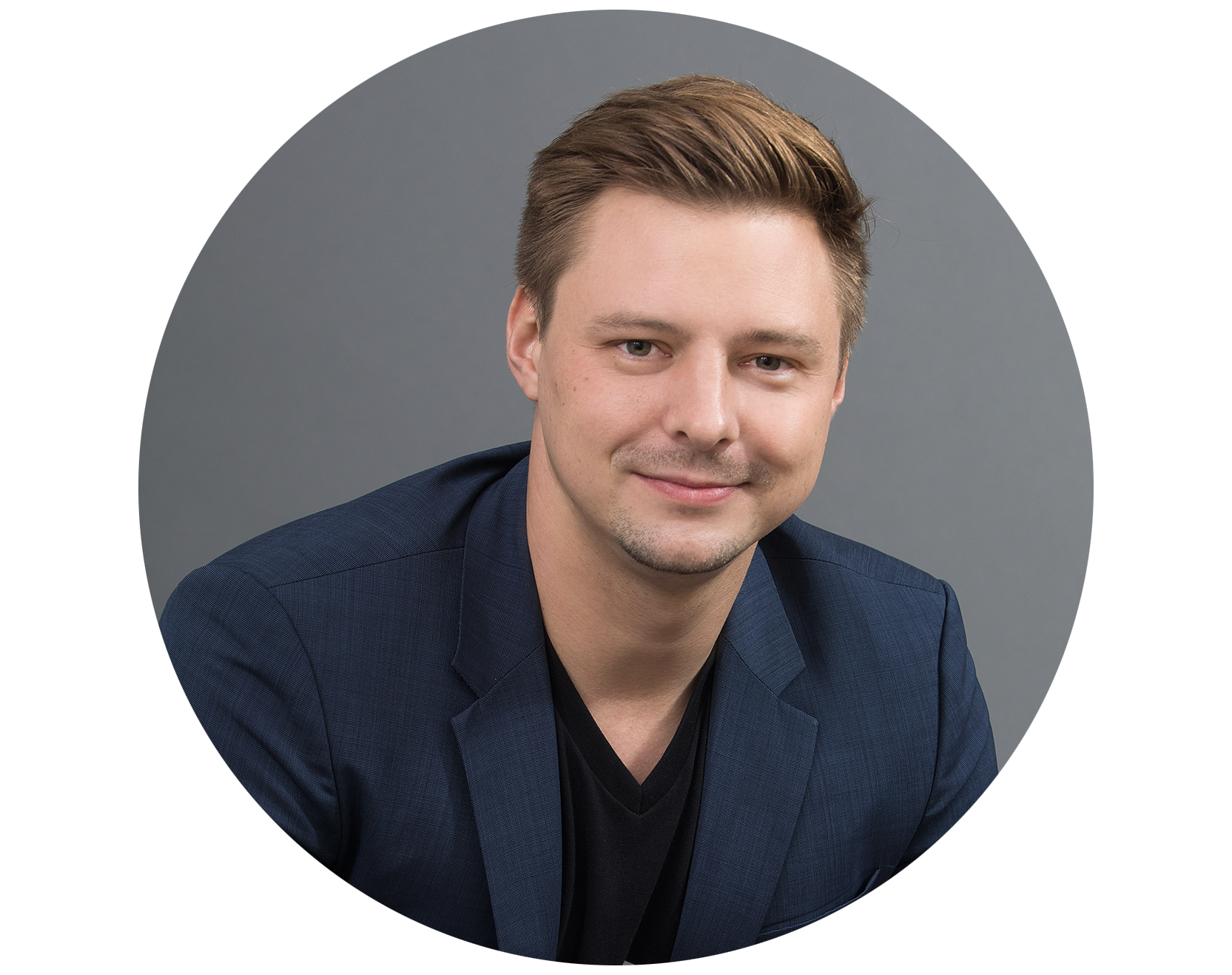 Mathias is an IT and marketing professional having founded a social media startup, worked in the CRM software industry for SAP as a senior manager, he is now running a CRM partner network and a marketing agency, which are part of the KVP-Solution group.
Mathias has a marketing degree and is certified in a wide range of CRM solutions.
---