Augmented Reality (AR) and Customer Relationship (CRM)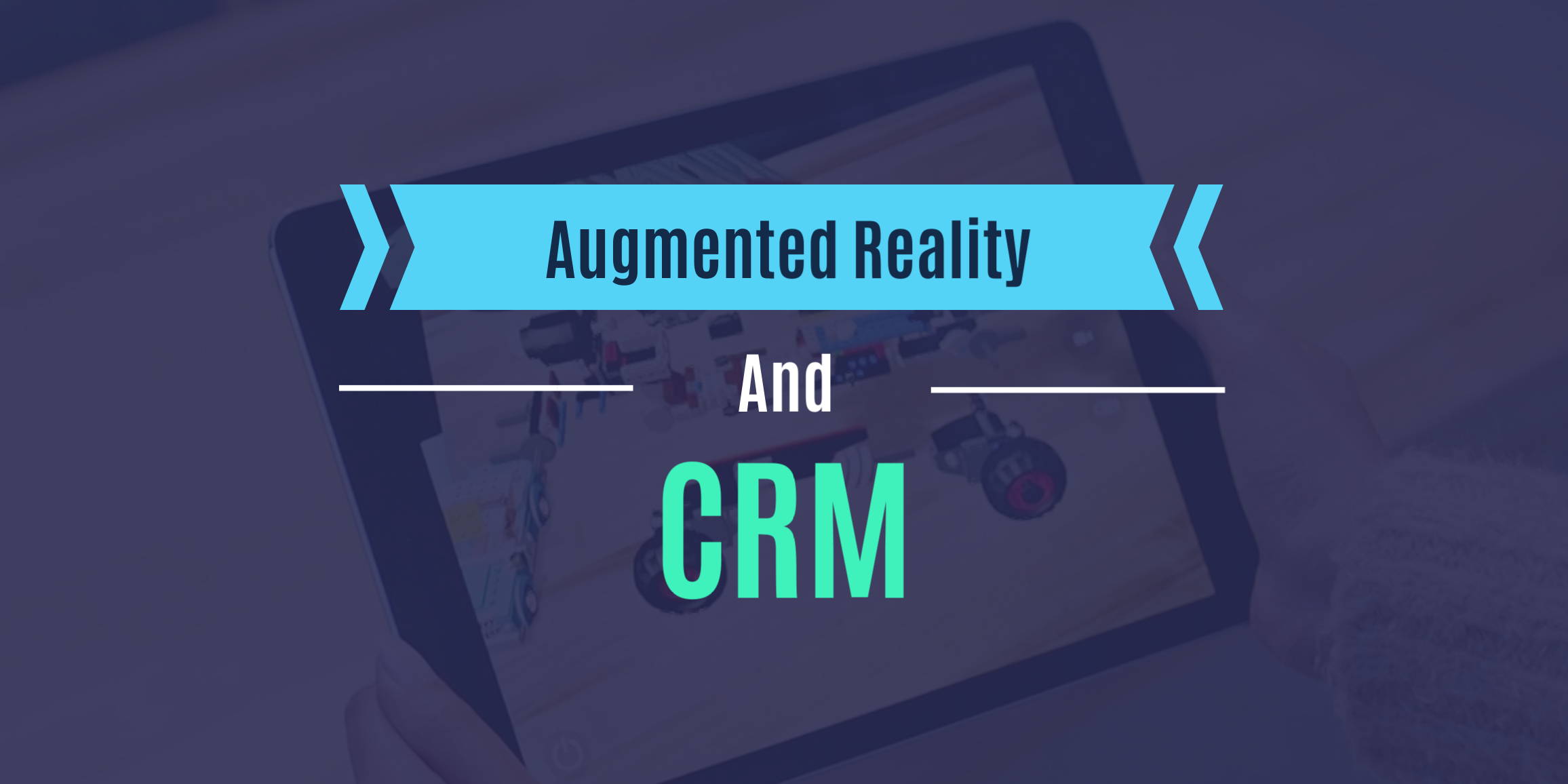 Can AR really become part of our daily lives? What if I told you it already has! Have you heard of 'Pokeman-Go?' Well, here in Asia and other parts of the world it has become a big hit with old and young alike. Never heard of it? The whole idea is to find and capture pokemons (pocket monsters) that appear on your phone screen merging into your real-life location.
Now imagine how this AR technology could be transferred and utilised in customer relationships. The technician in the workshop, able to obtain interactive information at the touch of a button direct to their phone, or a customer able to access information on simple car maintenance using a mobile device from their own garage.
Well, this is our latest undertaking, moving away from existing CRM technologies as the mainstay of our enterprise and into the new and exciting venture of AR. We believe that AR will be the future of customer service and online shopping to interactive learning and onboarding. We plan to adapt Interactive customer 'portals' such as those delivered by Hubspot and Outgrow.
Science fiction is becoming science fact. A few years ago in 2012 our sister company KVP-Solution and a customer explored online fitting of glasses and cloth. Even though it was only 8 years ago it was too costly to realise. Now it can be realised. Have a look at the video below to see an example of a real-life scenario: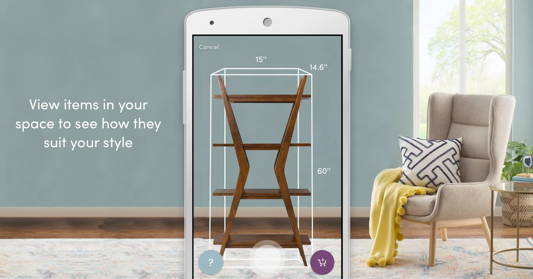 Another scenario that is very useful in the home décor environment is the ability to display furniture directly into an image of your own home using just the camera on a phone, allowing you to 'see' the choice in-situ and if the colour is correct and the item fits.
Image Source: https://techcrunch.com/2018/03/20/wayfairs-android-app-now-lets-you-shop-for-furniture-using-augmented-reality/
There are many examples of the benefits of AR, but why is it still not being used on a day to day basis? I believe that businesses are put off because of cost and complexity and therefore prefer to adopt the more basic technologies. However, the trend is for leap-frogging technology generation. In some businesses they have by-passed the use of land-line phones in favour of mobile phones. Why spend on something outdated when new technology is up for grabs.

How Else Can AR be used in CRM?
Training Customer Support Agents. For a company whose primary undertaking is the selling of products augmented reality will become the next generation of marketing. The company representatives can undertake training in their particular fields in order to actively demonstrate the product without the actual article in place.
To Assist Customers with AR Integrated Smartphones and Apps. Companies will be able to collate different parts of AR into an app for use by customers to forward information regarding problems and issues they are encountering. For example, the customer holds the product or item in front of their smartphone thereby transmitting the problem or defect immediately to the appropriate team. Because it is in real time, both customer and company can be in instant communication regarding identification and resolution of the issue without constant toing and froing.
To Increase Internal Collaboration. Many companies today work globally and in many cases people from many nations work in one team. However, in many instances there is a lack of cooperation and coordination as the language barrier prevents meaningful communication in the team. AR is the perfect tool for alleviating this problem as it can communicate with different locations and in different languages, all in real time. AR can illustrate a problem in the virtual world with simultaneous translation of all text into the relevant languages. Such team collaborations will improve team working and strengthen teams.

Better Facilitation between Customers and Brand. Every business, either large and small, needs to be able to market their services or brand in the most appropriate way. Failing to demonstrate the nature of the product makes growth and expansion a difficult, uphill challenge. In the world of today, with the modern technology and digitalisation, AR is the perfect addition to the traditional branding methods creating an enticing and lasting impression on customers. Whether for the latest fashion or plans for a new home, AR has proved time and again it can enhance the customer experience with its immersive technology. Giving the customer the ability to visualise a product in a hyper-realistic manner has helped in attracting more customers and increasing sales figures.
Augmented Reality is the future of the customer experience. From sales to support and learning to communication the very fact that it is hyper-realistic and immersive brings excitement and efficiency across the whole spectrum of CRM. With the ability of technology to transcend the language barriers, globalisation takes on a whole new meaning of cooperation and collaboration. This exciting new way to support and interact with customers is both efficient and beneficial to all parties.
Accordingly, we are very pleased to announce our first partnership in this sector with 'Insider Navigation Systems GmbH' and the expansion of their ecosystem into the Asian/Pacific area. With our collaboration AR is now the reality for your business, not just within CRM but events, the construction industry and recruitment/onboarding to mention just a few examples.
If you have any questions, do contact us, to find out more.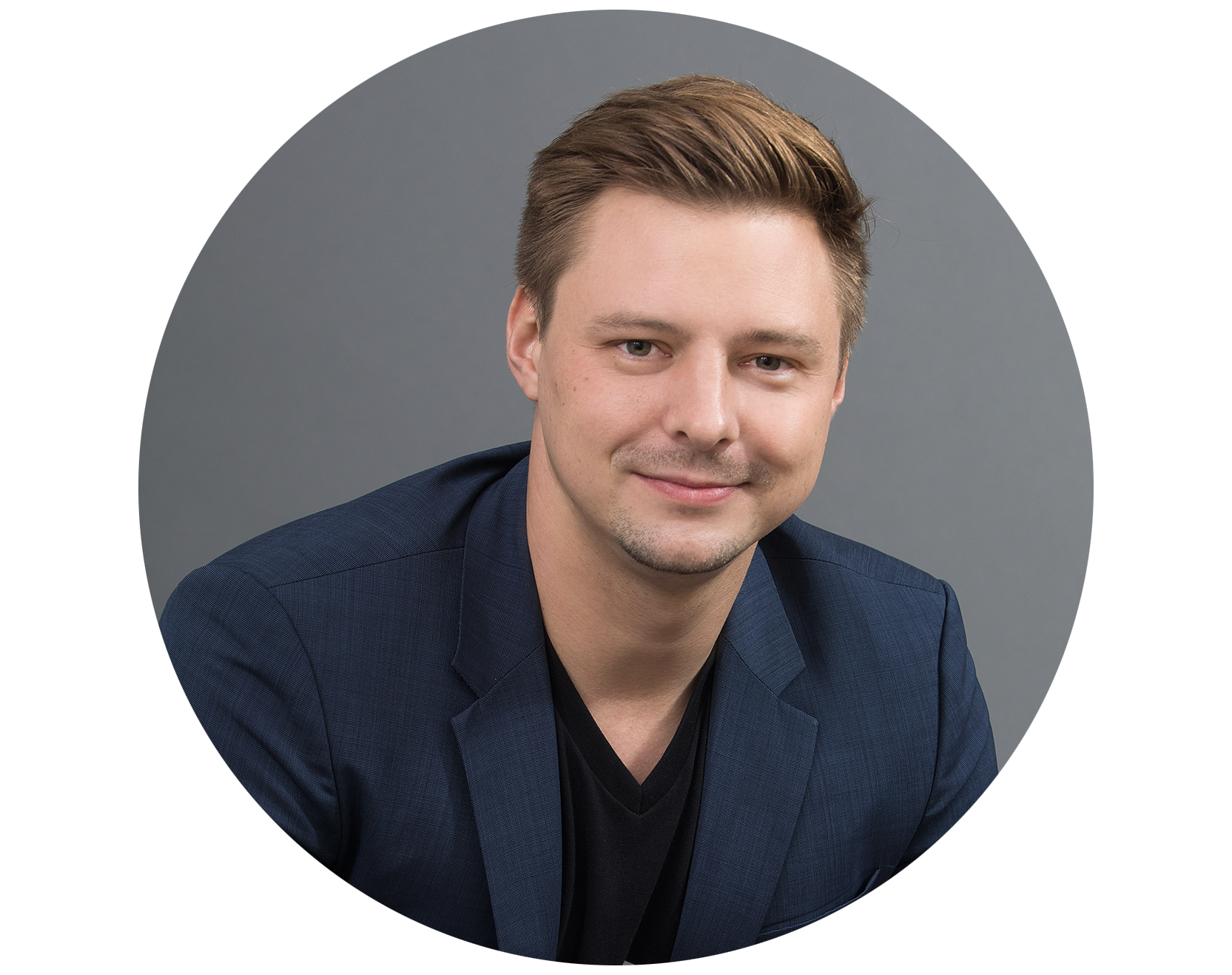 Mathias is an IT and marketing professional having founded a social media startup, worked in the CRM software industry for SAP as a senior manager, he is now running a CRM partner network and a marketing agency, which are part of the KVP-Solution group.
Mathias has a marketing degree and is certified in a wide range of CRM solutions.
---